Beyond Nano, Experience

Real Pico
Remove Inks & Pigment Fast
PicoCare is the only FDA-cleared 4-wavelength picosecond laser and the clear choice for effective next-generation ink and pigment removal as well as textural improvement.
​
The innovative technology of the PicoCare 450 Nd:YAG laser system delivers unparalleled results in speed, effectiveness and comfort for all tattoo ink and pigment colors.
Better Results. Fewer Treatments. No Side Effects.
PicoCare's advanced photomechanical method can achieve better, more precise results in fewer treatments—minimizing skin damage without side effects.
Unparalleled Performance
When an unparalleled combination of ideal wavelengths, stunning speed, incredible power, and patient comfort meet, amazing performance happens.
​
PicoCare: Clearly Better
Four picosecond wavelengths for removal of ALL colors (Twice that of any other device)

66% more power (1.33 GW)

Effective, ultra-fast ink and pigment removal results

Additional treatment for scars, pores, fine lines, melasma, and more

No thermal skin damage

Optimal beam quality and top-hat profile

Easy-to-use touch-screen interface with presets

Noticeably quieter operation

No consumables

Greater profitability with minimal costs
Applications
Dermal Pigment Lesions

All Colors of Tattoo Ink

Nevus of Ota/Ito/Blue

ABNOM (Acquired Bilateral Nevus of Ota-like Macular)

Freckles

Melasma

PIH

Epidermal Lesions

Age Spots

Solar/Simplex Lentigo

Café au Lait

Genesis mode

Flushing

Acne redness

Redness

Improve texture and tone
Technology Comparison

arison
Picosecond
Fewer/No side effects

Less/No discomfort

Fewer Treatments

Better Outcomes

Higher patient satisfaction
​
Nanosecond
More side effects

More Painful

More Treatments

Limited Removal

Disappointed / dissatisfied patients
More Than Tattoos
In addition to tattoo and pigmented lesion removal, PicoCare offers fractional treatments for scars, pores, fine lines, melasma, and more.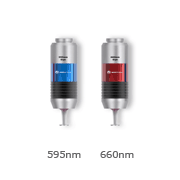 Collimation Handpiece 7mm
A MedEdge Sales Professional will happily assist you in obtaining the PicoCare for your practice and treatment protocols.
WONTECH PRODUCT INFORMATION